Supporting Independence Ltd provides person centred support to people with learning difficulties, autism and/or mental health needs by assisting them to integrate in their community and engage with all community facilities.
The organisation is a registered provider of care with the Care Quality Commission. Further information on the Care Quality Commission can be found at www.cqc.org.uk
We have extensive experience of supporting people with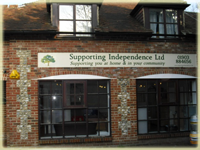 complex health needs, and who may have issues with challenging behaviour.We are able to help our clients to access the community at their own pace, and can safely support them during times of crisis.
We have strong links with local health services ensuring a multi agency approach, and actively encourage families to be involved in the lives of their loved ones with regular contact and through Person Centred Planning.
Aims
&

Organisational Objectives
The aims of Supporting Independence are:
To assist and encourage clients to become independent and realise their full potential.
To recognise that individuals have varying needs that will change over time and to respond positively and appropriately to those changes.
To encourage clients to participate in identifying their support needs, be in agreement with identified areas of support, and to be integral to the implementation and review of those plans.
To respect and uphold the rights and dignity of all clients.
To provide a service which is non discriminatory, that respects diversity, and that celebrates different cultures and values.
To encourage positive and regular community engagement of all clients.
To offer a therapeutic relaxing environment that promotes personal freedom and growth.
The mission statement as adopted by Mr Simon and Mrs Ruth Worley (Directors) in September 2004 is: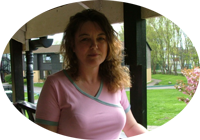 "To create and maintain a physical, emotional and spiritual environment, which enables people of difference to become and remain an independent and visible member of the local community"
The company is led by an experienced management team who are focused on providing first class competitive and comprehensive services to its target market.
Supporting Independence Ltd
The Mission Statement and Aims of the organisation are underpinned by five main core values of the organisation: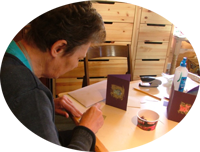 Partnership
Choice
Excellence
Ethical standards and respect
innovation