Our services are situated in, and close to Littlehampton a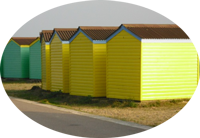 small town on the West Sussex coast, that boasts two beaches, a bustling marina and harbour, and some stunning architecture – bringing a contemporary twist to a traditional resort.
Our accommodation comprises one and two bedroom apartments, flats, maisonettes and bedsits. These are all self- contained with individual access that allows clients to live in their own homes, safe in the knowledge that staff are close at hand should they need support or have an emergency.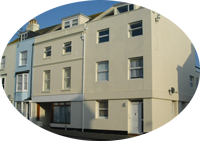 All properties are self-contained, but you can take advantage of the additional services available from the main Care Hub which is on site. The major advantages are the availability of a menu of services (including household chores, catering, laundry and personal care), and an opportunity to enjoy the social activities
in the community. This allows clients to live as independently as they wish with the security of help nearby if required. Contact us if you want to learn more about our assisted living service in Littlehampton