Our Services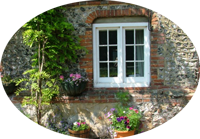 We offer an alternative to traditional residential and nursing home care as we provide a range of services that focus on the individual's strengths and wishes. We realise that complex support may be necessary and person-centred approaches allow us to see the the whole person allowing us to give support in the areas that are required, whilst promoting abilities and skills.
This enables the person to have independent living within their community and can then get the best out of life.
Supporting Independence Ltd offers services that include: Re-enablement, Out-Reach Services, Individual Support Packages in your own home; Respite Care and Short Breaks; Live-in Care, Transitional Support, and Assisted living.
We also offer support, guidance, and advice on Direct Payments, Individual Budgets, and Person Centred Planning.  Our principle aim is for the people to whom we provide a service to have choice and control over how those services are delivered.