Welcome to Supporting Independence Ltd
We support independent living by providing quality care and support services in various settings in West Sussex
Supporting Independence is a stepping-stone for clients from residential or a stay in hospital care toward independent living. We pride ourselves as being a forward-thinking and innovative provider of services for people with diverse and often complex needs.
We have experience of providing high quality outcome focused specialist care and rehabilitation services for individuals and support for their families across the County of Sussex.
Supporting Independence has depth and experience of supporting people with multiple associated complex health needs, personality disorders, acquired brain injuries, autistic spectrum disorders, learning disabilities, significant challenging behaviour, physical disabilities and sensory and communication impairments, younger people with dementia (early onset) and individuals with mental health needs.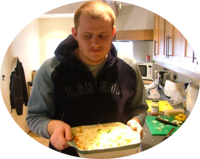 We work with the National Health Service, Local Authorities, Primary Care Trust and those who purchase services direct to us; we offer an all encompassing solution to enable independent living. Our services are individually tailored and continually adapted and are available 365 days a year. Contact us to find out how we can help.
We are committed to providing our clients with the highest levels of quality care and support. Please click here to read more about us and the services / solutions we have to offer.
Thank you for visiting our web site at Supporting Independence Ltd